kale forrest
There are just two more weeks of our 2015 summer csa season! Even though I see sweet potatoes and Delicata squash and red storage onions out on the tables right now, I am having a hard time believing that we are actually wrapping up this season. Thank you for joining us for this awesome summer of vegetables!! Next week, I will provide you with a share report, letting you know what you received in your share this year! And, as always, if you have feedback about the season or want me to know of any changes that you would like to see next season, please email me at : mlatronica@thetrustees.org.
i harvested broccoli with a snake sleeping inside it!
If you don't want the veggies to end, please join our winter CSA! We still have space available! You don't have to be a current CSA member to join our winter CSA, so please let your pals know, if there are some folks in your life who have been wanting to get to know our farm! The winter share is a lot of fun and it's delicious! We'll have lots of lettuces, greens, broccoli, cauliflower, roots, onions, leeks, shallots and squash in the winter share! Plus, lots of fun vendors will visit us during the winter pick-ups! Sign up at the barn or let us know if you have any questions!
Remember that the last two weeks of the season is a great time to bring your farmers sweet treats to warm their cold hands as they harvest on these crisp mornings! It's also a great time to take long walks at the farm, breathe in the clean, fall air, or stay a little longer in your sweaters and hats for a picnic! Enjoy this beautiful farm in this beautiful season!
See you out there,
Meryl & the powisset farm crew
***Our last week of summer CSA is next week: October 13, 15 & 17***
What's in the share:
in the barn: sweet potatoes, winter squash, onions, storage radishes, choice of greens, bok choi, kale, lettuce, carrots, peppers, leeks or fennel, broccoli or cabbage
in the fields: the last of the raspberries, cherry tomatoes, herbs & flowers
Lots of great things coming your way this week. The freezer if full of beef and more meat types are coming including pork and turkey products! So check the freezer when you pop in to see what's arrived!
It's PIE week! This Thursday is the last CSA pie week and Bushel & Crumb is ending it on a sweet note with Cranberry Caramel Apple! I can't wait to try this one! We will have this pie for sale in the farm stand fridge and freezer (so you can bake at home and make your house smell delightful!). We are likely going to carry pie in the Farm Stand after the summer veggie CSA ends so stay tuned for details on that.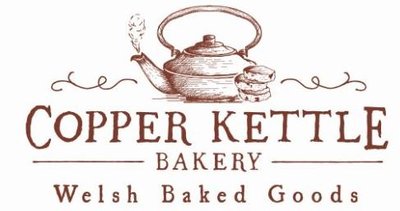 Our beloved Helen from Copper Kettle Bakery will be at the farm on Thursday griddling up her amazing Welsh Cakes! She will be here in the morning to early afternoon. Come by, take a taste of welsh cakes fresh off the griddle, then grab a bag to take home.
The Farm Stand will continue to be open through the whole month of October even after the summer veggie CSA ends! The hours will remain the same so stop by to pick up some farm fresh items until your winter share begins.
Tuesdays, October 20 & 27 - 1:30pm-6:30pm
Thursday, October 22 & 29 - 10:30am-6:30pm
Saturdays, October 24 & 31 - 10:00am-5:00pm
Recipe of the Week
DELICATA! This is my FAVORITE winter squash! It's color. It's shape and texture. It's flavor. And it's so easy to prepare and eat. You can roast it, grill it, stuff it, puree it...the sky's the limit with this fall gem. And another great thing about delicata...you don't even have to peel it! That gorgeous striped skin is edible, delicious and full of good stuff for your body (like beta-carotene which means Vitamin A for us!). Here are some simple and easy ways to enjoy delicate squash.
Roasted Delicata Squash with Onions
Recipe adapted from Eatingwell.com
Cut about 2lbs of delicata squash lengthwise in half. Scoop out the seeds (SIDENOTE: you can dry the seeds, bake 'em like pumpkin seeds then eat!). Then cut into 1/2" wedges and toss with onions (or you can leave the onions out), about 1 TBL oil and salt. Spread on a baking sheet and roast on 425 F for about 30 minutes; toss once or twice in between. You can stop here and enjoy this simply or add this dressing to it for added punch of fall flavor. Mix 1 TBL of oil, 1 tsp of rosemary, TBL maple syrup and 1 TBL Dijon mustard together and then toss with veggies.
Once you've roasted it you can eat it or even toss it with some massaged kale greens, fennel and a pinch of cayenne. Delish!
Upcoming Events
Don't fret that the
Bushel & Crumb
pies are coming to an end. Simca Horwitz, head baker at
Bushel & Crumb
will be leading a class to show you how you can bake both savory and sweet pies in your own home. Join us on
November 5th!
Calling all dishwashers! If you are interested attending one of our future cooking classes for free in exchange for a couple of hours of clean up, please contact Nicole at nnacamuli@thetrustees.org.
Here is a run down of events remaining in October. We have a little bit of everything!
October 17th:
Star Party!
October 18th:
Cooking with Annie at Powisset: Sous Chefs in the Kitchen: Pumpkins & Apples
October 20th:
DIY Manicures & Nails with Jamberry
October 23rd:
Friday Fall Farm Dinner
October 27th:
Baking with Einkorn
October 28th:
Make & Take: Pumpkin Craft
Every Thursday in Oct: Mindfulness at 6:30am &
Story Hour
at 10:00am