Welcome to week eight! In addition to the wonderful veggies you'll be gathering this week, we have delicious goods in the Farm Stand to add to your meals and upcoming events and classes that you must check out!
In the share this week:
Barn: lettuce, greens, onions, leeks, squash, cukes, carrots, broccoli(most likely), cabbage, sweet corn and herbs!
PYO: the beginning of cherry tomato season! also, the flower garden is open!
In The Farm Stand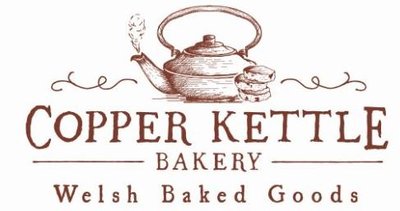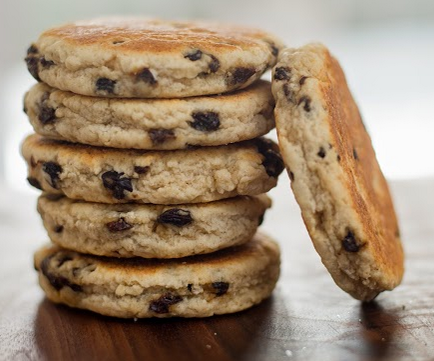 If you haven't checked out the welsh cakes by Kettle Copper Bakery that we have, I recommend that you do! They are a cross between a scone, biscuit and a pancake but with less butter and sugar than conventional cookies or scones. They come in chocolate chip, cranberry and currant (Nicole L's favorite!). We are carrying mixes, too so that you can enjoy the experience of making them yourself.. Enjoy them as a snack, treat or breakfast goodie! For more information, visit: www.copperkettlebakery.com.
Chickens are here!
Yes, we have frozen chickens from Eden Pond Farm a local,
small family farm owned by Cris Coffin and Roland Kinsman who specialize in pastured poultry. Come grab one for dinner this week.
More ground beef is arriving this week as well so you can get to grilling those burgers again!
Bushel & Crumb will be here on Thursday, July 28th. This week they will be bringing fresh pies of savory

carrot and beet with harissa, feta, and mint. We'll have a few extra in the fridge for purchasing in addition to the pie share pick up! We also will have frozen blueberry maple and strawberry rhubarb available in the small size.
Powisset Farm Events & Classes
Thank you to those who came out for
Story Hour
and
Astronomy Night
last week, even though the weather wanted to change by the minute! For those of you who were not aware, we will be hosting
Story Hour
every Thursday from 10-11:00AM under the tent for the remainder of the summer and possibly beyond.
Looking forward…we have lots of events planned – something for everyone - and I hope you will join us for one or all of these!
Dehydration & Winter Storage Workshop: Saturday, August 1st at 10:00-12:00PM
Does it break your heart when you have to throw out that big, beautiful tomato from your farm stand because the yield is bigger than your weekly needs? Have you thought about making tomato sauce but don't want to deal with all that goes into canning? Come to this class! Margie Dillenburg (one of our dedicated volunteers) will show you how her $30 dehydrator changed her winter by giving her farm fresh goodies all year long - and it doesn't require the space or effort that jarring/canning does. Learn how to never throw out your wilting veggies again, and to maximize your share to be eaten all year long. You will learn how to dehydrate many veggies and fruits, there will be samples, a storage demo, and before/after examples, as well as a demo on how to RE-hydrate and use these foods when you take them out of storage. Members: $25; Non-members: $35.
Join a celebration of the great community as we gather for a family-friendly potluck dinner where we
strive to incorporate as much farm fresh produce as possible. Feel free to bring beer/wine to be shared
with the table. To register, please email toddimmick@gmail.com with the # of people in your group.
Composting 101: Thursday, September 3rd at 6:00-7:00PM
Are you interested in composting but not sure how to get started? Do you have a compost pile that isn't doing much? This session will cover what composting is, the benefits of composting, and how to successfully compost. Grant Berman, of Dirty Boys Composting in Newton, has experience installing and maintaining over 70 compost piles in the greater Boston area. He will share his experiences so that attendees will leave this session excited about composting and ready to compost! Members: $5; Non-members: $10.
Enjoy a Saturday morning at Powisset Farm. On this program, designed especially for our young farmers, we'll enjoy close encounters with our egg-laying friends. First we will say hello to the chickens, learn about their daily routine, and partake in their egg collection. After we are done tending to them, we will head to the kitchen where we will learn to make frittatas, using the eggs we have just collected! For ages 5 and up with an accompanying adult.
Adult + 1 Child Member: $20; Non-Member Adult + 1 Child: $30. Each additional child is $5.
Powisset Farm Fall Friday Dinners: September 25th & October 23rd 6:00-9:00PM
Join us at Powisset Farm while we enjoy a seasonal dinner, the scenic view of the farm at sunset, and the company of new and old farm friends. Ticket price includes full dinner, non-alcoholic beverages (beer and wine will be available for purchase), dessert, and entertainment. Adult Members: $35; Adult Non-members: $45; Child: $15.
Beer, Brewing, Basics: Saturday, October 3rd at 1:00-3:00PM
Learn to brew your own beer with Dan Eng from Barleycorn's Craft Brew. You will learn about the different craft beer styles, the ingredients that are used to make beer, and the process of brewing. The role of water, malt grains, extracts, hops, and yeast in the brewing of beer will be explained. The equipment needed to brew at home and how to use them will be described. We will go through a demonstration of the brewing and an explanation of the bottling process. Sampling of various beers will be offered throughout the demonstration. Members: $15; Non-members: $20.
Join us and a local Astronomer for a Star Party! You will see and learn more about the stars, planets and moon. Please see our Facebook page for updates regarding the weather. Members: Free; Non-members: $5.